When You Hire Bradfield Piano Movers You Can Expect:
EVERY TIME. THAT IS OUR PROMISE TO YOU.
WHITE GLOVE PIANO MOVING SERVICE IN DALLAS, TX & BEYOND
INSURED. EXPERIENCED. TRAINED.
When you buy an acoustic piano, you and your family can enjoy practicing it at home to improve your skills. Buying a piano for your home also means you're making an investment. When you spend a bit of money on something and need to properly maintain it, you want it to be handled and moved with the greatest care. Piano moving is unlike moving anything else. It is an extremely complicated job, given the heavy weight and awkward shape of a piano. It takes more than great care, it takes experience and expertise.
Our piano movers decades of experience allows us to care for your instrument in a way regular movers simply can't. Our piano moving company in Dallas has the proper equipment and expertise with pianos to ensure the move happens safely and without damage.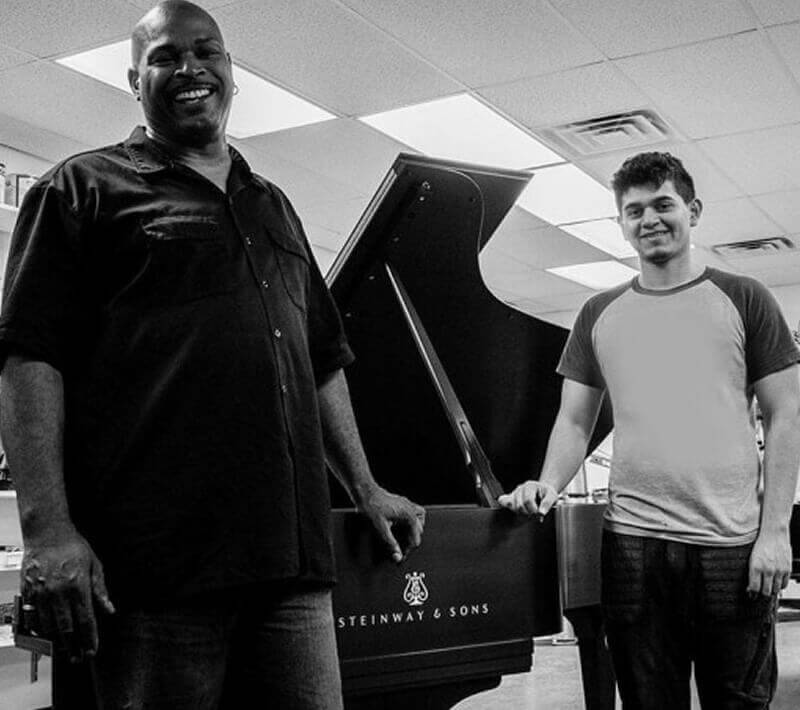 ACROSS DALLAS OR ACROSS THE STATE
No matter how close or how far you need to move your piano, trust Bradfield Piano to make sure it arrives safely at its destination. We have a proven record of ensuring our clients' pianos arrive without being damaged in any way. Moving a piano is a tricky process, but one we have mastered through years of experience moving pianos in Dallas and throughout the state of Texas. 
We will communicate with you during every step of the process. From picking up your piano all the way through delivery, we will keep you informed about the status of the move. Even when we are moving your piano over a short distance, we use the utmost care in every job. 
Although we operate primarily throughout Dallas County, we can move your piano anywhere in the country. Our superior moving methods, which we go into more detail about below, help you safely get your piano from one place to another.
PROPER PACKING AND MOVING
Moving a piano not only takes significant human strength, but also complete knowledge of the instrument—inside and out. You would never want to leave such a task to a moving team that didn't specialize in pianos. For example, sometimes pianos have foreign objects inside of them (pencils, erasers, etc…) that can get jostled around during the move causing the pedals or keys to not function, and our piano movers have the expertise to be able to resolve that issue for you. 
At Bradfield Piano, we begin a move by carefully wrapping the instrument to protect the surface from getting scuffed or scratched. We know just how to maneuver the piano through tight spaces, up stairways, and on elevators, using specific tools and equipment made for loading, transporting, and unloading pianos.
BRADFIELD PIANO'S MOVERS?
Our piano movers have been In the business for quite a long time. Our crew leader worked as a full-time piano mover for Steinway Hall for nearly a decade with nearly 20 years of total experience in the industry. We also have other employees with similar backgrounds and experience levels. Everyday all day, for years and years, our guys have been moving nothing but pianos in and out of peoples homes, moving pianos to and from concert venues, shuffling pianos to and from sales events (which by the way can be up to 100 pianos moved during the course or a week long sales event), taking pianos up and down staircases, lifting concert grand pianos onto stages, taking pianos in through windows with cranes or scissors lifts. etc … We are proud to report that all of this has been done with NO MAJOR DAMAGE. There has NEVER been a piano that has fallen over or been damaged under our handling. We take the time to do things right. We never rush a job because we know that is when accidents happen. We never do a move without the correct staffing or equipment. It is very important to us that we uphold our reputation and our flawless record.
Bradfield Piano has consistently made my old pianos sound like new. From artisan regulation to hammer work, they are one of the best technicians I have had the pleasure of working with. This is why Bradfield Piano has been my regular technician since moving back from New York.
This was hands down the best piano moving experience ever! From scheduling to the actual move, the whole team was professional, knowledgeable and careful. The pricing was very fair, and we are so happy to have found Bradfield Piano Moving — our go-to piano company!
"Bradfield Piano Restoration did a complete restoration of our antique Steinway. The job was done with perfection, on time and within budget. We could not be more pleased. We would absolutely give them the maximum rating of 5 stars"
NEED OTHER PIANO-RELATED SERVICES? VIEW BELOW:
How do we make sure we satisfy our customers?
It starts with knowing what to expect when you contact Bradfield Piano.
Here is what to expect:
We will communicate clearly and remain professional. We are not storytellers, just the facts and details.
We are a boutique piano restoration, moving and storage company. We have less than 10 employees and we don't take on every job.
Examples of jobs we DON'T take on: Upright piano tuning, upstairs piano moves, urgent same days services.
Examples jobs we DO take on: Structural piano rebuilding including soundboards, pinblocks, cabinet refinishing, and restringing. Quick, budget friendly upright or grand piano refinishing. We are the leading piano storage company in the area with precise climate control and security in place. Ground level grand piano moves and upright piano moves. Up to 5 or 6 steps is ok and at no additional cost.
We only schedule appointments over the phone Mon-Fri 1PM to 4:00 PM. We ask that you text us a brief description of what service you need, and if we can help you we will call you on the phone. If we can't help you, we will text you back and thank you for reaching out to us and provide referrals. As a first time client, we need you on the phone to confirm appointment. Returning clients can just text us a time that works best for their service and we can schedule it without getting on the phone if the clients prefers that.
We don't check voicemails, and we are slow on email. Quick email messages are ok, but we mainly watch the office iPhone and that is the best way to get us.
You can expect that we have a lot of experience in all of the services we offer, and we don't take on jobs that we can't provide excellent results.